(CNN) —  
Allbirds, the sneaker brand much loved for its comfy knit kicks made from wool and recycled materials, is branching out into clothing. Launching October 20, the new collection of clothing is small but mighty: Four well-designed nongendered basics — including a T-shirt, sweater, cardigan and puffer — carry on Allbirds' minimalist aesthetic (the company's design philosophy, after all, is the "right amount of nothing") with a lot of eco-friendly thinking).
Along with sustainability efforts comes consumer transparency, and Allbirds is making sure customers know what's gone into each and every product, down to the energy used producing it. The company says it's the first in the world to label each piece with its carbon footprint.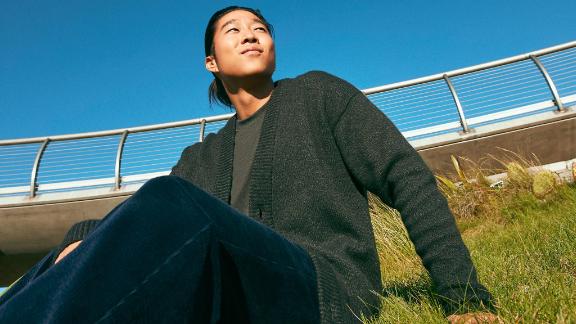 Allbirds' merino wool cardigan and "jumper" (or, to Americans, sweater) work with the material Allbirds made its name with. Expect a superfine fiber from this responsibly sourced wool and a cozy fit that's just the right balance of stylish and oversized.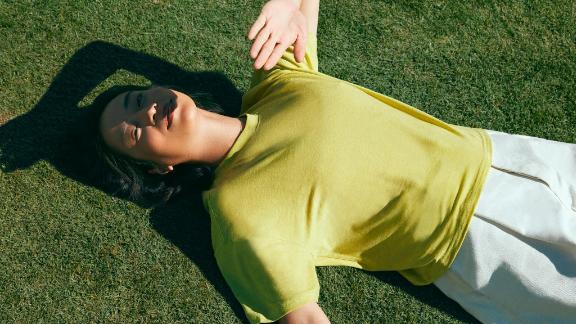 The new TrinoXO Tee — which at first glance might look like a fairly standard T-shirt — is actually made from discarded shells of marine life (yes, you read that right), which is Allbirds' latest and greatest fiber innovation. These shells, according to the company, are the second-most abundant polymer on Earth, and they happen to be great for textiles. One of their major superpowers is that these shells have chitosan, which keeps clothing fresh for longer — and that means less washing for you (and more water for the environment).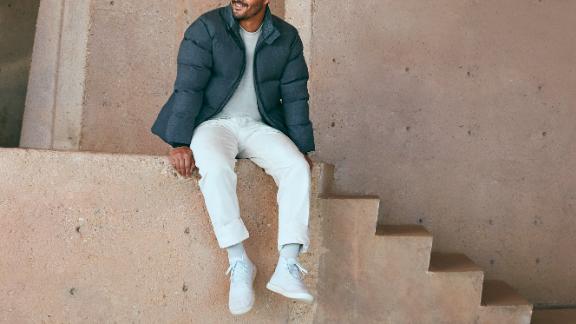 Finally, the company's Trino puffer replaces the conventional oil-derived synthetics and down fill of your usual winter down jacket with a combination of Tencel and recycled polyester. It'll keep you dry too: While many winter coats use a fluorine-based (read: toxic) water repellent for protection against drizzles and snow, this jacket has a fluorine-free durable water-repellent coating that does the job just as well. Add to all that engineering some classic good looks and you've got a timeless puffer that keeps you warm and dry.
The apparel, which ranges in size from XS to XXL, starts at $48 for the TrinoXO Tee and goes up to $250 for the Wool Puffer, but you can rest assured that your investment will have big returns when it comes to quality and sustainability. Shop the clothes at Allbirds' site now.