We shop like it's our job — because it is. That's why we decided to share all the goods we're picking up for ourselves this Prime Day.
For a full list of notable Prime Day deals, check out our complete guide here.
Splendid Women's Long-Sleeve Rayon Jersey Scoop T-Shirt ($46.40, originally $58; amazon.com)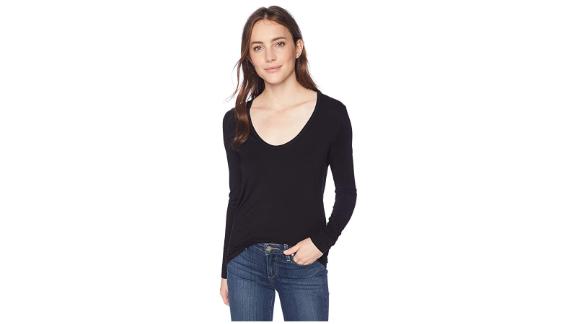 I'm a sucker for a comfy tee, and I already own a short-sleeve version of this shirt. With winter coming, I figured I should probably graduate to long sleeves. The price might still seem a little steep for a basic black shirt, but Splendid clothing is always good quality, so I am betting on the fact that it will be a wardrobe staple of mine for years to come. Plus, it's so soft! — Hayley Saltzman, head of social
Revlon One-Step Hair Dryer ($29.39, originally $59.99; amazon.com)
After reading many, many positive reviews of the Revlon One-Step over a very long period of time, I finally decided to get one of my own when it was under $30 on Prime Day. I don't usually blow out my very curly hair, but maybe the fact that this dryer doubles as a brush will encourage me to do it more often. — Chelsea Stone, commerce editor
Amazon Essentials Women's Oversize Open-Front Knee-Length Sweater Coat ($24.50, originally $35; amazon.com)
Sweater. Coat. Need I say more?! I can't think of anything else I'd rather be wearing as I work from home this winter. I purchased this in gray, but I'm keeping an eye on to see if they restock the great camel color too. — Hayley Saltzman, head of social
Stila Stay All Day Waterproof Liquid Eye Liner ($15.40, originally $22; amazon.com)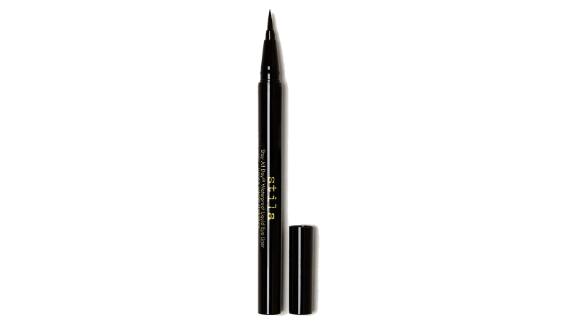 I'm what you might call a liquid eyeliner aficionado. I've been practicing my cat-eye wings for more than two decades and can say with confidence that this Stila eyeliner is the cream of the crop; it was also our editors' pick for best liquid eyeliner on the market. I've always got one in my makeup bag, so buying one on sale was a no-brainer! — Emmy Favilla, deputy editor
Anker Nano 20-Watt Fast Charger ($19.99; amazon.com)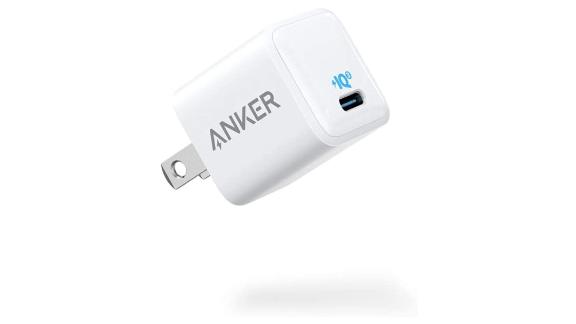 I bought the Anker Nano 20-Watt Fast Charger because I've always trusted and enjoyed Anker's power accessories, and I have way more cords than I do adapters, so it was time to pick one up. — Benjamin Levin, tech contributor
iRobot Roomba 981 ($399, originally $599; amazon.com)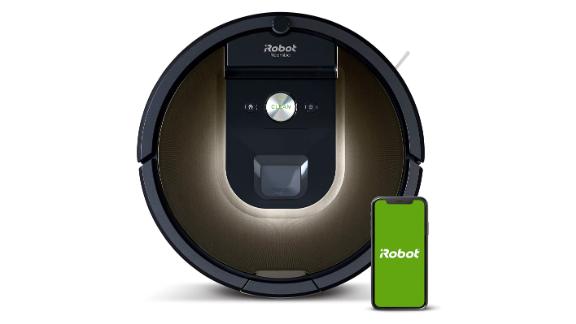 My mom just recently got a dog, and with that comes a lot of dog fur! She had it on her wish list, but it's one of those things that's hard to spend $600 on yourself when you can just use a broom. It went on sale to $399, and it was the best middle-of-the-road option for a woman who doesn't usually use tech regularly in her life. — Stephanie Quick, director of business development
iTouchless 13-Gallon Stainless Steel Automatic Trash Can ($89.42, originally $139.99; amazon.com)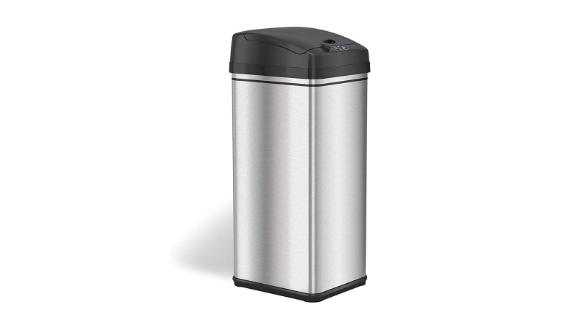 I've been on the hunt for a sturdy trash can and never thought I would venture into the digital disposal life, but here we are on Prime Day, a perfect time to find the upgrade I'm looking for. I decided to take the leap and purchase the iTouchless trash can that comes in various sizes and is currently the No. 1 bestseller on Amazon, energy efficient and has raving customer reviews. — Natasha Hatendi, photo editor
Calvin Klein Women's Modern Cotton Bralette (starting at $15.14, originally $28; amazon.com)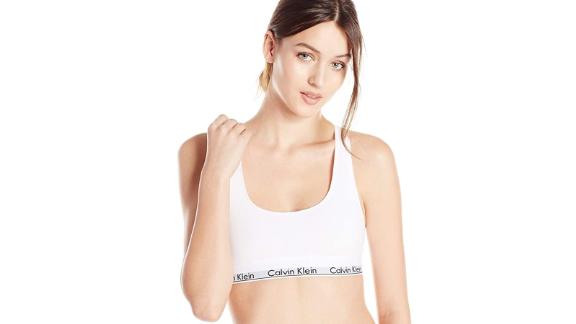 I live in sports bras, and I already own this classic Calvin Klein racerback style — which I use as an everyday bra, to work out in, to sleep in, you name it. It's super comfy, so of course I had to stock up on more when I saw they were on sale for Prime Day. — Emmy Favilla, deputy editor
Ring Indoor Cam ($44.99, originally $59.99; amazon.com) and Ring Stick Up Cam ($79.99, originally $99.99; amazon.com)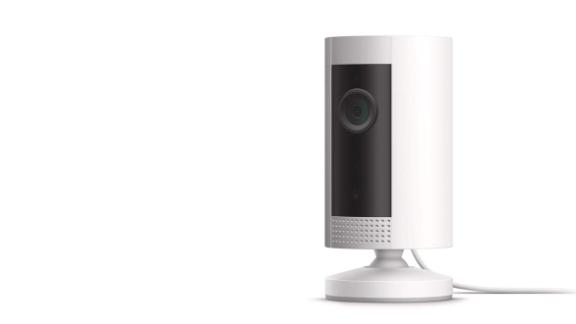 I already own the Ring Doorbell 3 and a Ring Stick Up Cam for outdoor/indoor, and I wanted another one for the backyard — and also another indoor one to monitor our baby. I love how easy it is to set up and how seamlessly it works in the app. With a great deal like that, it was hard to turn it down. — Bryce Widelitz, senior director of business development
Mushroom Coffee by Four Sigmatic ($12.75; amazon.com)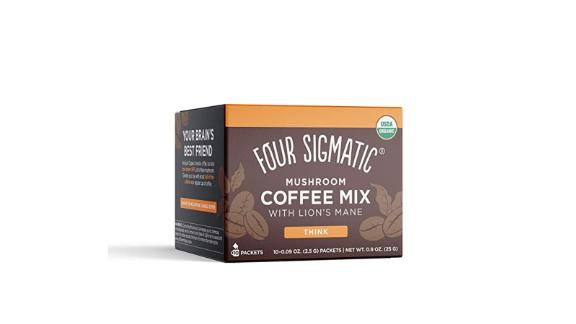 Some days, I drink so much coffee that I feel like it stops working. I'm always chasing that buzzy feeling that helps me lock in and get motivated, but drinking upward of five cups of coffee to get it just can't be good for my health. Instead, when I really need to focus, I'll drink Four Sigmatic's Mushroom Coffee with lion's mane, and it's changed the game. One pack of this and I can blow through my inbox in minutes.
Luckily, I caught the coffee when it was a Lightning Deal, so I got a box of 10 packets for under $10, but even at its normal price this mushroom coffee is a must-have for me. — Kai Burkhardt, editorial coordinator
Oribe Dry Texturizing Spray ($22; amazon.com)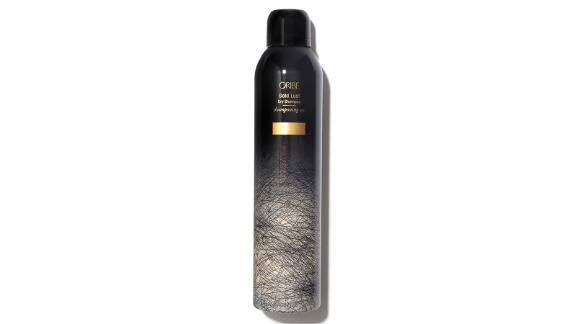 This spray is a cult favorite for a reason: Not only does it make hair look freshly styled days after your last shampoo, but it also smells downright amazing. Frankly, my hair hasn't looked great for the last few months, so I'm excited to add this to my arsenal of products. — Chelsea Stone, commerce editor
Echo Show 5 ($44.99, originally $89.99; amazon.com)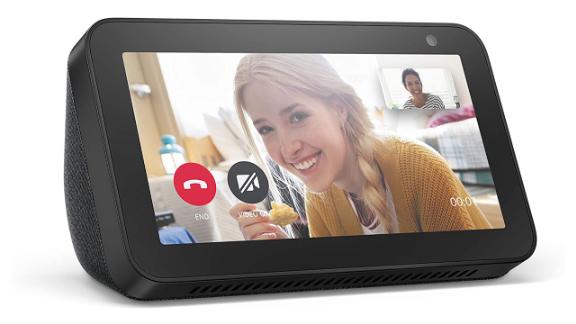 We just bought a new house and I'm trying to actively connect everything in our smart home. Between a previous-gen Echo Dot, smart lights, rings, et cetera, I wanted an Echo Show for our kitchen. It was close to $40 off, so I went for it! — Bryce Widelitz, senior director of business development