By Kevin Peachey
Personal finance correspondent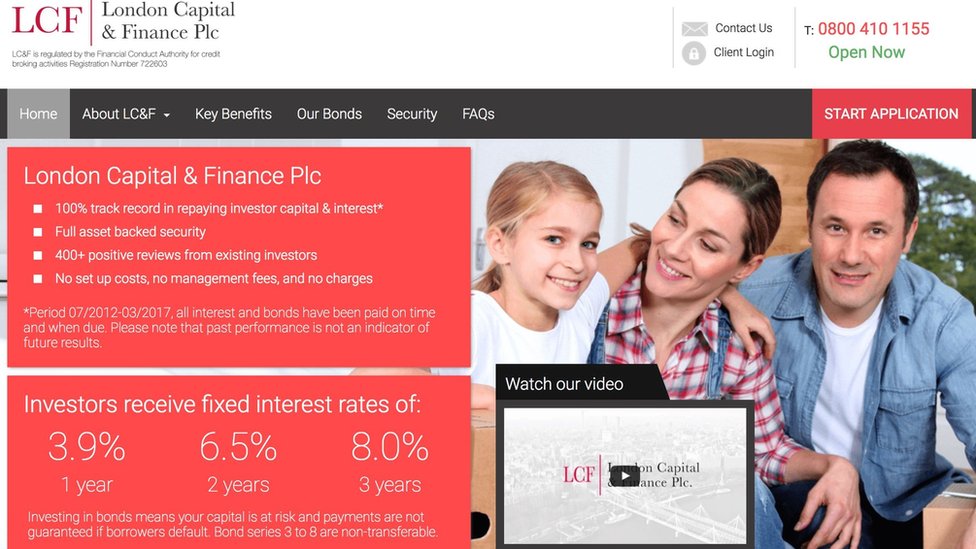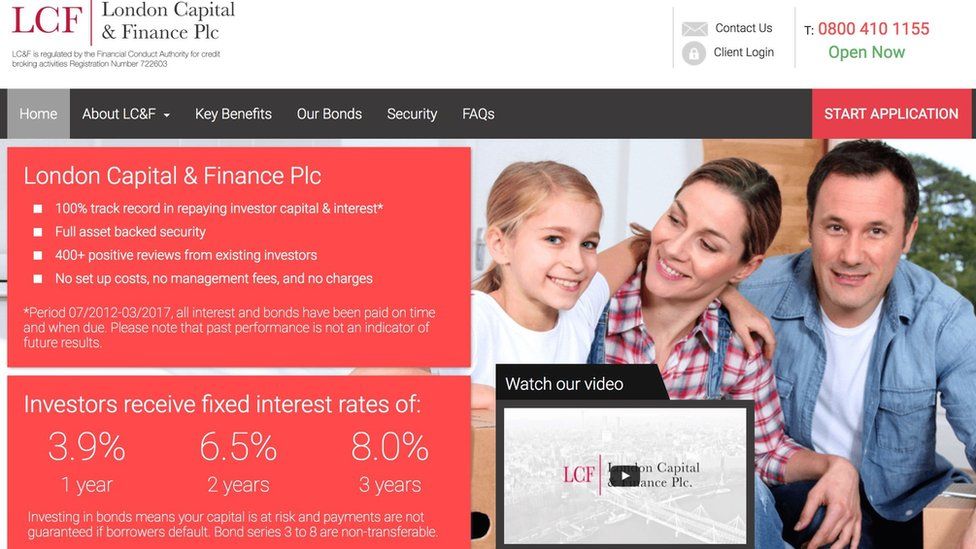 The City regulator failed to "effectively supervise and regulate" London Capital and Finance (LCF) which collapsed with losses for investors.
Bank of England governor Andrew Bailey, who was running the Financial Conduct Authority (FCA), has apologised to those who lost life savings.
Some 11,625 people invested a total of £237m with LCF before it collapsed into administration in January 2019.
Many lost all their investment, but may now receive one-off compensation.
Thousands face ruin as £236m firm folds
"The scheme will assess whether there is a justification for further one-off compensation payments in certain circumstances for some LCF bondholders," said economic secretary to the Treasury, John Glen.
Former Court of Appeal judge, Dame Elizabeth Gloster, who wrote the review, said the FCA's failure to regulate properly was due to "significant gaps and weaknesses" in its practices and policies at a time when it was run by Mr Bailey who was chief executive at the FCA before becoming the Bank of England's governor.
The report said the FCA's "flawed approach" allowed LCF to look respectable, even regarding its non-regulated products.
"Responsibility for the failure in respect of the FCA's approach to its perimeter rests with the executive committee and Mr Bailey," the report said.
In a statement, Mr Bailey said: "As CEO [chief executive] of the FCA between 2016 and 2020, I apologise to LC&F bondholders.
"When I was asked to lead the FCA in July 2016 it was clear that a substantial reform programme to the supervision of many of its 60,000 firms was essential. We took immediate steps to change the approach.
"The required changes in culture, mind-set and systems was a major programme of work across the organisation, which took some time to put into effect. I am sorry those changes did not come in time for LC&F bondholders."
What happened in this case?
Many people who put money in to LCF were first-time investors, including inheritance recipients, small business owners or newly retired.
They believed they were putting their money into safe, secure fixed-rate ISAs, approved by the FCA. In fact, LCF was approved, but the products – which were high-risk mini-bonds – were not.
LCF offered returns of around 8% on three-year mini-bonds.
The FCA ordered LCF to withdraw its marketing and, following further investigation, then froze LCF's assets leading the company to collapse into administration.
A report by the administrators said there were a number of "highly suspicious transactions" involving a "small group of connected people" which led to large sums of investors' money ending up in their "personal possession or control".
Many investors face the possibility of losing most, if not all, of their money. In some cases, that was many tens of thousands of pounds.
Several independent financial advisers said they warned the FCA, some as far back as 2015, about what they felt were "misleading, inaccurate and not clear" adverts, often promoted on social media.
'This was my son's money'
Among those who lost money invested in LCF was Amanda Cunningham, who had put decades worth of savings into the scheme – for her son's future.
"He [her son] suffers with autism, I don't even know if he'll be able to hold down a job. That money was there to give him the life he should have," she told Radio 4's Money Box.
"I can't afford to keep him forever and if anything happens to me that money was there for his future".
She said she hoped the review would change the accusation that the investors were at fault for losing their money. She has only received a fraction back in compensation.
"It [the FCA] should have protected us," she said. "The whole system is at fault, and wrong."
What is this review about?
Dame Elizabeth Gloster, a judge, was appointed by the FCA, on direction of the government, to conduct an independent review into the events and circumstances surrounding the failure of LCF.
Specifically, she considered whether the FCA "discharged its functions in respect of LCF in a manner which enabled it effectively to fulfil its statutory responsibilities".
Her report has revealed a string of failures, with the FCA missing various opportunities to look further into LCF. Call handlers failed to refer allegations of fraud, and the FCA did not pay enough attention to unregulated aspects of the business.
Andrea Hall, who speaks for a campaign group of hundreds of LCF Bondholders said the report revealed "gross regulatory failure" by the FCA.
"The FCA threw this back in our faces. I'm ecstatic that all the hard work to prove it has been worthwhile and has been acknowledged," she said. "This review is better than we could have imagined."
Apology
Charles Randell, who chairs the FCA, said: "We accept all the recommendations that have been made to the FCA and we are profoundly sorry for the mistakes we have made.
"The collapse of LCF has had a devastating effect on many investors and we will do everything we can to conclude our investigations as quickly as possible and support the recovery of further funds for investors."
Bonuses for the executive committee members in 2019-20 which had been deferred would not now be paid, the FCA said.
Separate investigations by the FCA and the Serious Fraud Office (SFO) into LCF are continuing. The SFO has made five arrests.
Compensation is also being dealt with by other bodies, but more details of the new Treasury compensation scheme will be revealed in the new year.
Earlier this month, the FCA permanently banned mass-marketing of speculative mini-bonds to retail investors.
Related Topics
Personal finance

Personal investment
Money