(CNN) —  
This month's new releases come from celebrities (Dolly Parton, Michael J. Fox and Megan Rapinoe), massive bestsellers (Anthony Horowitz and Janet Evanovich) and heralded comedic writers (David Sedaris and Steve Martin).
Whether you're in the mood for a memoir ("A Promised Land" by Barack Obama), hoping to settle in with some poetry (Margaret Atwood's "Dearly"), want to escape with an action-packed adventure novel ("Ready Player Two" by Ernest Cline) or are still in the mood for politics post-election ("Saving Freedom" by Joe Scarborough), there's a new offering sure to keep you engaged and the TV turned off.
We've rounded up 20 of the most highly anticipated book releases of November, all available now to purchase or preorder on Amazon.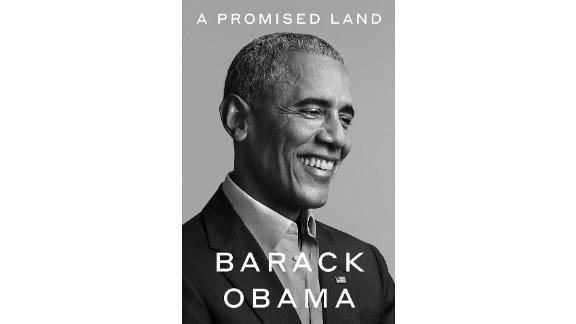 If the combative 2020 election season has you thinking politics 24/7, you'll want to add this introspective and candid memoir from the nation's 44th president to your collection. The first of two volumes, "A Promised Land" traces Obama's first term in office, from early political aspirations and making the decision to run for America's highest office to passing the Affordable Care Act to the death of Osama bin Laden.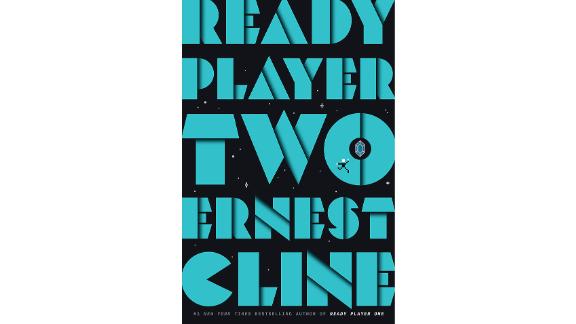 Ready for a little escapism in the time of Covid-19? Dive into Cline's sequel to the bestselling novel "Ready Player One" (which was adapted by Steven Spielberg into a hit movie) that follows protagonist Wade Watts on a thrill ride of a sci-fi adventure through a virtual universe packed with riddles, a new rival and some romance to boot.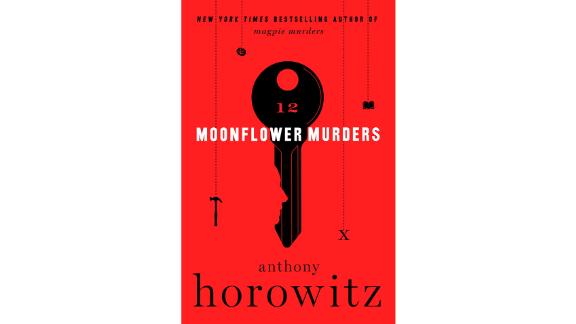 Agatha Christie fans will stay up late reading this suspenseful spin on British crime fiction that features Horowitz's well-known character Susan Ryeland, a now retired publisher fans know from the bestselling "Magpie Murders." In this intriguing tale that's chock-full of plot twists, Ryeland, who has moved to a Greek island to run a boutique hotel, gets caught up in the disappearance of a visiting couple's daughter that seems intertwined with the Atticus Pund detective series written by one of her former writers. Keep the tea kettle handy — this one will be hard to put down.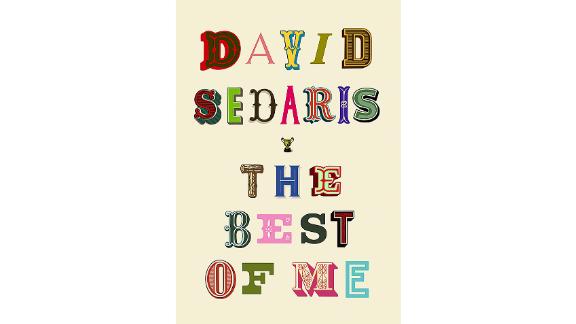 When you're craving a good old-fashioned belly laugh, turn to this new retrospective collection of Sedaris' funniest and most heartwarming essays and fictional stories written over the last 25-plus years. From tales of falling in love to grappling with health and aging to losing a parent to shopping for taxidermy, Sedaris fans will gobble up this greatest hits compilation.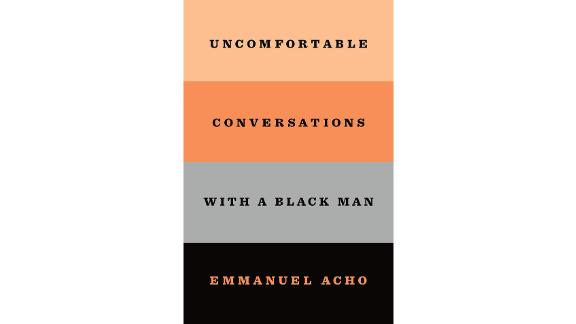 Acho's primer on addressing systemic racism is a must-read for those seeking insight on white privilege, reverse racism, cultural appropriation, racial profiling and more. "We can change the world, together," the former NFL player, Fox Sports analyst and host of the viral web series of the same name said in a video announcing the book's publication. This certainly seems to be a good place to start.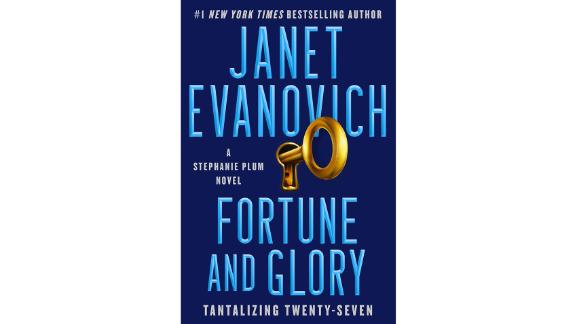 Fans of this bestselling series, which has sold more than 100 million books worldwide, won't want to miss its 27th installment, taking heroine Stephanie Plum on a dangerous treasure hunt. The story introduces the character of Plum's new foe, Gabriela Rose (who's getting a spin-off series next year), described as an MMA and firearms expert who's also a gourmet cook and soldier of fortune. Pace yourself: With this novel, you're in for a wild ride.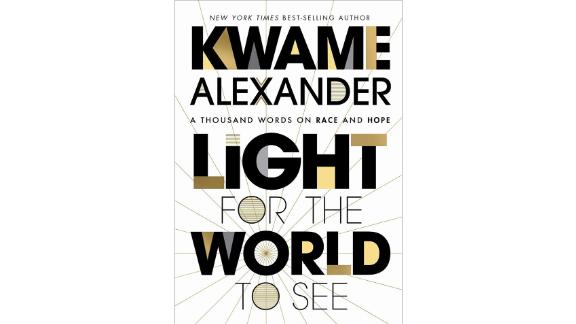 The bestselling author and NPR contributor offers a collection of three poems in response to the George Floyd killing by Minneapolis police officers, quarterback Colin Kaepernick's kneeling protests during the national anthem at NFL games and Barack Obama's election. In its foreword, Alexander writes that this book is his attempt to use his words to "say something … about racism, about Black triumph, about solidarity. About police brutality and its devastating impact on Black America, on America. This book is a sort of wading into the water, a roll of thunder, a call to action. A rally in verse."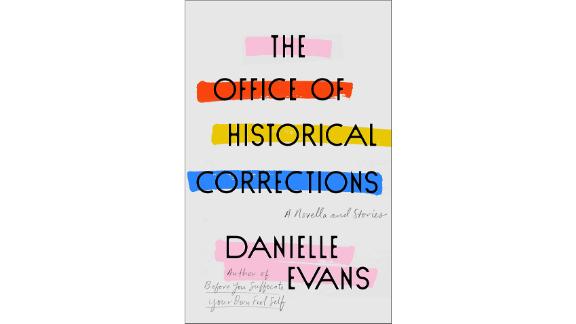 This collection of short stories touches on relationships, pain, fear and love — all under the lens of race. But it's the eponymous novella, in which a Black scholar working for a government agency faces the job of correcting the historical record, that has reviewers proclaiming brilliance.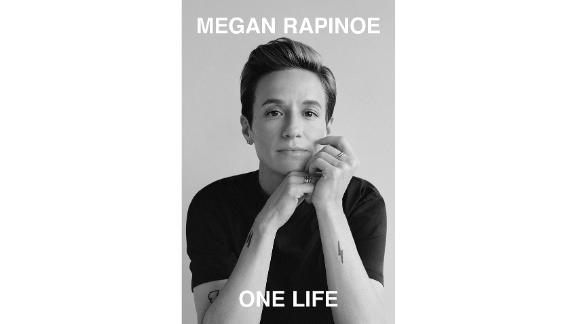 Sure, this memoir from the Women's World Cup champ and Olympic gold medalist contains plenty of reflection on her love for the sport of soccer, but Rapinoe's story is about so much more. From coming out publicly and becoming a vocal advocate for same-sex marriage, to being one of the first professional athletes to take a knee during the national anthem in support of Colin Kaepernick in protest of police brutality and racial injustice, to suing the US Soccer Federation for gender discrimination, she's inspired many both on and off the field.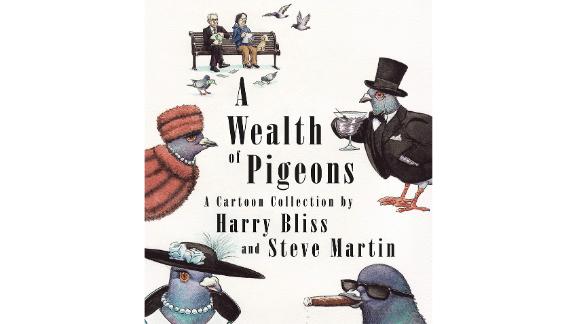 He's successfully tackled stand-up, comedic movies, dramatic films and the writing styles of memoir, fiction and even banjo instruction. Now Steve Martin takes on cartooning with the help of much-lauded New Yorker cartoonist Bliss. The coffee table book collection of one-panel cartoons manages to be both elegant and funny (in one panel, a sloth tells another, "I wish I had your energy"; in another, as Neil Armstrong plants the flag on the moon, he muses, "I just hope this doesn't define me."). A holiday gift must for any Martin or cartoon fan.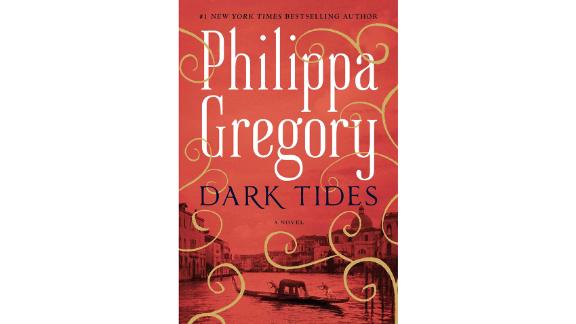 The second book in Gregory's Fairmile two-part series (the bestselling "Tidelands" is the first), this highly anticipated work of historical fiction chronicles the Tidelands family across London, Venice and New England. In "Dark Tides," the author of "The Other Boleyn Girl" picks things up 21 years after "Tidelands" leaves off, with Alinor Reekie, having been cast from her Sussex home for being a witch, now living in London.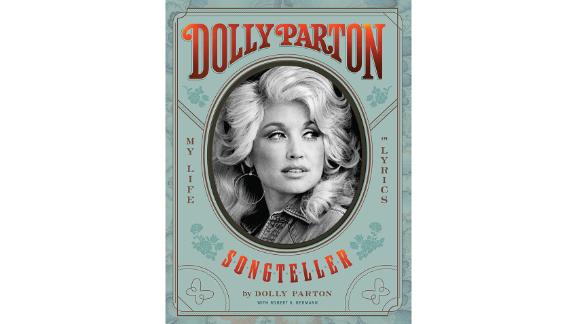 If "Jolene," "9 to 5," "Coat of Many Colors" and, of course, "I Will Always Love You" are on repeat on your Spotify playlist, you'll want to be sure to add this book from the country music legend to your holiday wish list. Along with hundreds of rare photos, Parton offers a candid look at the meanings behind the lyrics of 175 of her songs, released over the span of more than six decades. "Leave no rhinestone unturned," Parton famously says. And we say leave no page of this book unread.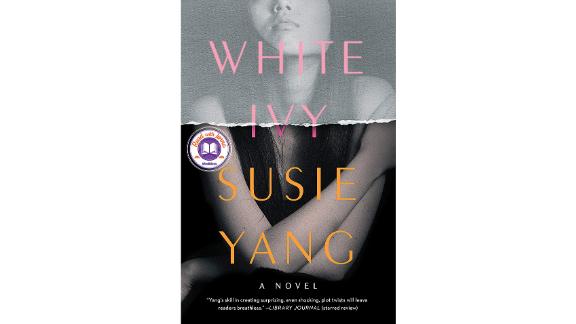 The dark coming-of-age genre meets the immigrant experience in Yang's exciting debut novel that follows Ivy Lin, a teen who becomes obsessed with Gideon, the son of a politician, but is sent to China for the summer by her mother as punishment for sneaking out with boys. When Ivy returns, she's determined to reunite with Gideon, bringing social status, class warfare, race and family to the forefront.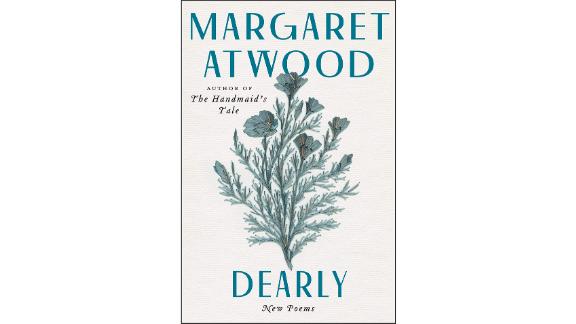 Finished "Handmaid's Tale" and craving more from Atwood? Her first poetry collection in more than a decade addresses everything from love to nature to war to zombies. Imaginative and unique, the poems explore beginnings and endings as well as aging and the passage of time. In short: an essential work for admirers of the activist author.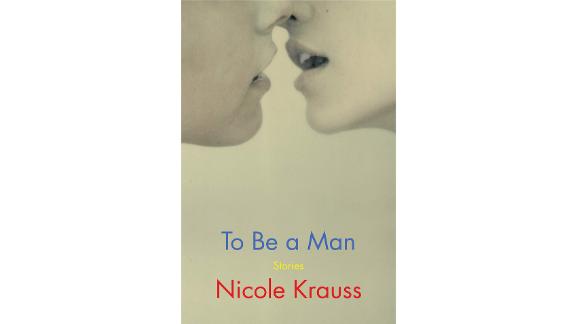 Exploring what it is to be a man — and what it is to be a woman and part of a couple — is the overarching theme of this work of short fiction, featuring 10 stories set in locations across the world, with all offering examinations of male characters and admiration for strong women. Loss, love, transformation, midlife crisis, coming of age, violence, desire — they're all explored here.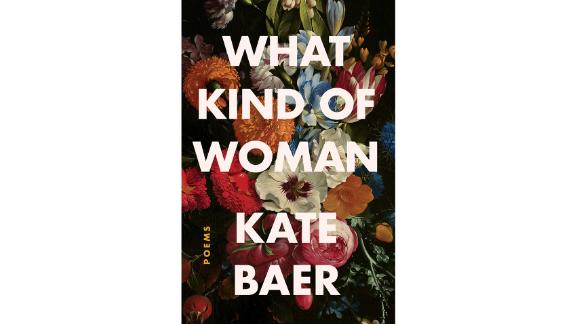 Baer's debut collection of poems takes an honest, feminist look at the roles of women — as friends, mothers, daughters and partners. Take this section from "Robyn Hood": "Imagine if we took back our diets / our grand delusions, the time spent / thinking about the curve of our form. / Imagine if we took back every time we / called attention to one or the other: her body, our body, the bad shape of things." Relate? Us too. Which is why we're picking this up for the important women in our life this holiday season.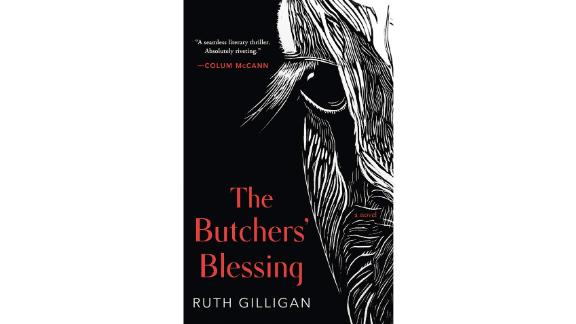 Not quite ready to move on from Halloween season? This dark thriller set in the Irish countryside explores a family whose patriarch is part of a group of eight men called Butchers who take part in ancient cattle slaughter rituals to ward off a curse that threatens pestilence across the country. Moving backward and forward in time from 1996 to present, a mystery unfolds with the discovery of a violent and shocking photo. Told from multiple points of view, this is a coming-of-age story complete with complex relationships, mythic traditions and even the fear of mad cow disease. If unique and haunting are on your list, this is a fine pick.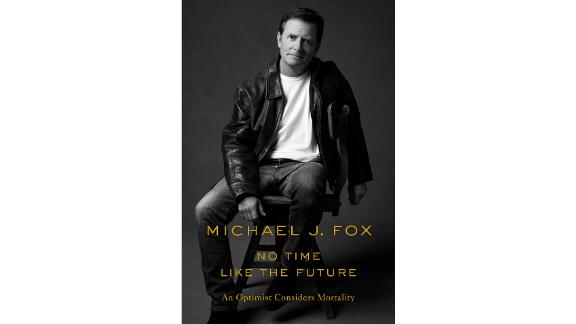 From "Family Ties" to "Teen Wolf" to "Back to the Future" to "Spin City" and so much more, Fox has spent decades in entertainment. But he's also lived with Parkinson's since being diagnosed in 1991 at the age of 29, working tirelessly to find a cure. In his third memoir, Fox shares the latest on his challenges, which include a recent spinal cord surgery that resulted in him having to learn to walk again. He questions his previous view of optimism and gets candid about his health journey, exploring where he's at and what his future holds.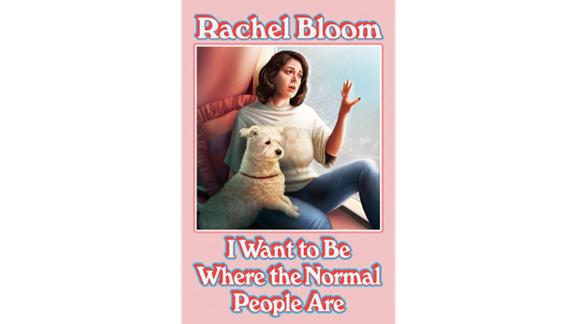 Devotees of Bloom's cult and campy TV show, "Crazy Ex-Girlfriend," will surely break into song and dance over the release of this collection of essays, poetry and musings on dealing with bullies, her history with toilet training and battles with OCD, along with tales of fame, facing insecurities and her love of all things Disney. If you binged the show, we guarantee you'll binge this book.
Political junkies, here's a new one to add to your nightstand. From former congressman and "Morning Joe" co-host Joe Scarborough, "Saving Freedom" takes an in-depth look at Truman's 1947 defense of democracy against Soviet threats at the start of the Cold War and how the Truman Doctrine came to be.